How To Get To Dulles Airport From DC
7-minute read
Last updated January 23, 2023
Here's how. There are 5 ways to get from Washington DC to Washington Dulles Airport (IAD) by metro, bus, Uber/Lyft, shuttle or executive car service.
Private Car Service: perfect for business and leisure travelers that prefer premium service 
Taxi/Uber/Lyft: best for people who focus on budget and still want some level of comfort
Shared Shuttle: perfect for travelers not in a hurry and needing inexpensive rides
DC Metro Bus 5A: ideal for budget travelers with no or little luggage and a decent time buffer
Silver Line Metro + Express Bus to Dulles: good for low budget and savvy travelers who don't mind transiting rail-to-bus.
1. Private car service
This is the most pricey and the most convenient option that comes with the comfort of having your professional chauffeur. Car service will typically get you to the airport in about 37 minutes during non-rush hour times. When traveling during rush hour expect to be on the road for an hour.
Use the following promo code to get a discount while booking online on our website: FROMIAD
I-66 has a paid toll road when taken during traffic, which will reduce your travel time significantly. When traveling with two passengers or more, plus your driver, the toll will be free, as it is HOV-2+. But with less than 3 people you'll need to pay up to $25 to have access to this fast lane. It's Monday through Friday and hours are 5:30 - 9:30 a.m. going east, towards DC; and 3 - 7 p.m. going west, from DC towards Dulles.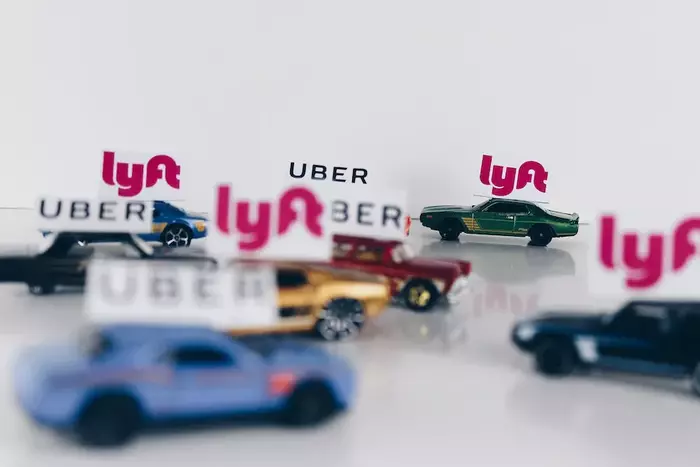 2. Taxi/Uber/Lyft
These options are similar to the above but are designed for more budget-friendly travelers.
Here are the approximate fares, not including the tip for the driver:
Taxi - $65-$85 
Uber/Lyft - $40-$60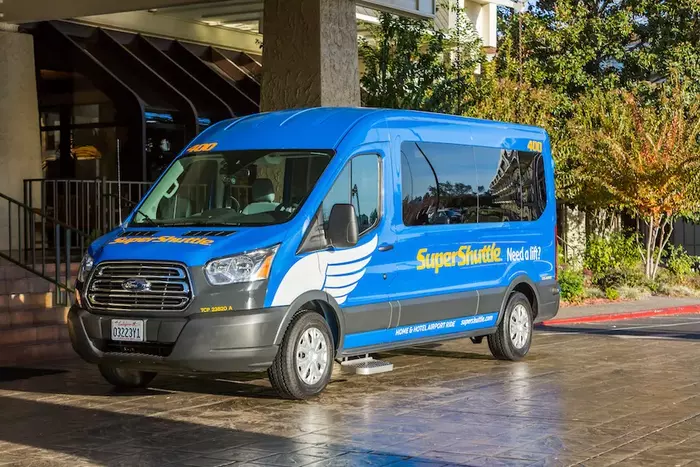 3. Shared Shuttle 
Super Shuttle to DC will cost $33 one-way for passengers with a maximum of 2 bags. The quote is obtained from their official website on November 21, 2019.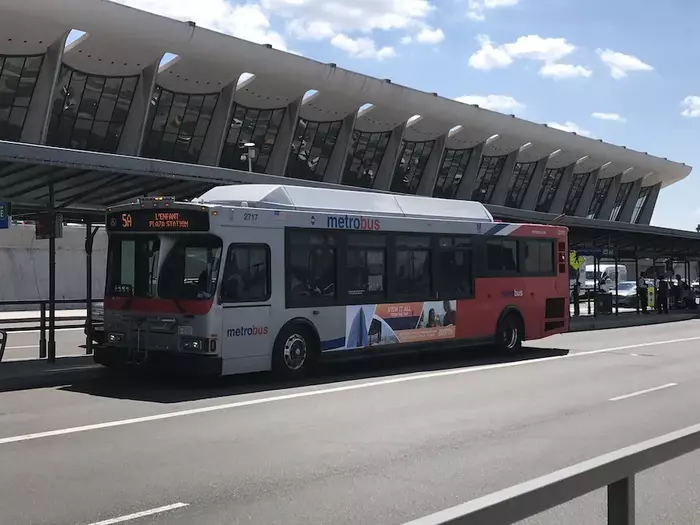 4. DC Metro Bus 5A
$7.50 using a SmarTrip® card or cash
$3.75 for seniors and people with disabilities
The first stop of the 5A bus route is Commercial Vehicle Dr & Dulles Airport Curb 2e and the last stop is D St SW Between 6th And 7th St Sw. 5A, direction to L'Enfant Plaza Station, is operational during weekdays.
Additional information: 5A has 5 stops and the total trip duration for this route is approximately 45 minutes.
5A bus route operates on weekdays. Regular schedule hours: 5:50 AM - 11:35 PM
| | |
| --- | --- |
| Day | Operating Hours |
| Sunday | 6:35 AM - 11:25 PM |
| Monday | 5:50 AM - 11:35 PM |
| Tuesday | 5:50 AM - 11:35 PM |
| Wednesday | 5:50 AM - 11:35 PM |
| Thursday | 5:50 AM - 11:35 PM |
| Friday | 5:50 AM - 11:35 PM |
| Saturday | 6:35 AM - 11:35 PM |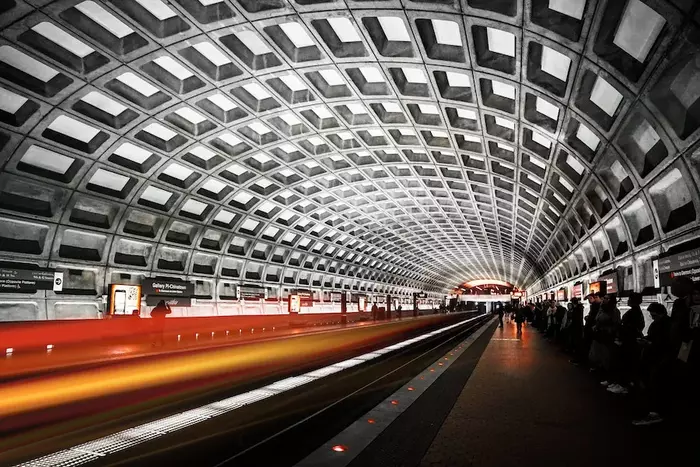 5. Silver Line Metro + Express Bus to Dulles
Here are the prices for Silver Line Metro from Metro Center Station to Wiehle-Reston East:
Peak fare- $6
Off-Peak- $3.85
Senior, Disabled- $3

In addition, you will need to catch a Silver Line Express Bus from Wiehle-Reston East to Dulles airport for an extra cost of $5. FREE for children under 2 years of age.
 
Bus total fare for an adult is $11 peak time and $8.85 off-peak.
 
$5.00 each way. Cash or credit card only; SmartTrip Cards NOT accepted.
FREE for children under 2 years of age.
Boarding at the Airport. Purchase tickets at the counter located inside Arrival Door 4 in the Terminal.
Boarding at the Wiehle-Reston East Metro station. Exit to the north side of the station and board the bus. Once the bus arrives at the airport, you may purchase tickets at the counter inside the Terminal.
Metrorail SmartTrip Cards may be purchased inside any Metrorail Station.
Bus Amenities
Non-stop, frequent service every 15 minutes during peak times and 20 minutes during off-peak times.
Convenient front-door service at Dulles Airport, Arrival Door 4, in the center of the Terminal Building.
FREE Wi-Fi onboard. (in some Yelp reviews it was mentioned that there is no WIFI)
| | |
| --- | --- |
| Day | Operating Hours |
| Sunday | 7:45 AM – 9:40 PM |
| Monday | 6:00 AM – 10:20 PM |
| Tuesday | 6:00 AM – 10:20 PM |
| Wednesday | 6:00 AM – 10:20 PM |
| Thursday | 6:00 AM – 10:20 PM |
| Friday | 6:00 AM – 10:40 PM |
| Saturday | 7:45 AM – 10:40 PM |
This concludes all reasonable ways for getting to Dulles International Airport (IAD). The rates displayed have been obtained from respective official websites as of the writing of November 21, 2019. We promise to keep updating the post every month to ensure it is always up to date. We refused to include ridicules options that did not make any sense i.e. GO Airport Shuttle, which is the exact thing as Super Shuttle and  charges $106 for a shared ride. This does not make any sense whatsoever: the same thing Super Shuttle, yet costs three times more.

We hope we were able to answer your questions and we welcome you to our beloved city. Enjoy your stay.
About The Author — Davit Zakaryan is the Founder of DCAcar, a Limousine service covering all local airports in Washington DC- DCA, IAD and BWI.